5 Cheapest Places to Buy Property in Singapore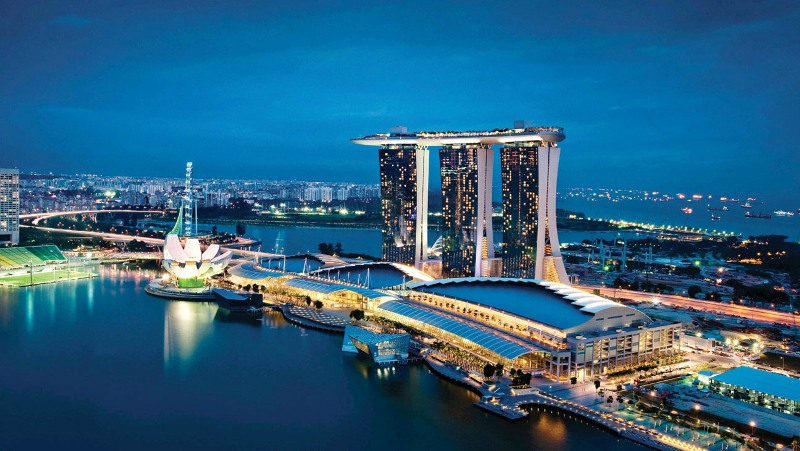 Singapore, the second most expensive city to buy property in the world, has absolutely no end of housing to explore on the marketplace. What you're likely to dins, however, is that much of it is rather expensive. Unfortunately, expense can't be avoided when in Singapore, but there are a few options in terms of housing that might take your interest. Here are the cheapest areas in which to buy property in Singapore!
Jurong West
The list kicks off with this, the least cheap of the lot but still altogether fairly priced. Jurong West is found, unsurprisingly, in the Western parts of Singapore city. It's a residential area with altogether pleasant housing, though you'll find that most of it is made up of apartments. The quality is assured, however, with an average pricing of 358,000 Singapore Dollars (£196,266) per each house.
Yishun
The district of Yishun was previously known as Nee Soon, and is primarily a residential area located in North Singapore's most North-Eastern region. It covers and area of about 43.19 kilometres. The quality pricing in this area comes with a consequence, as it's known to be one of the areas with the highest overall number of crimes and money harassment cases in all of Singapore. However, the crimes rates have improved over the years, and the average pricing of 341,000 Singapore Dollars (£186,946) per property.
Sembawang
Partially famed for its Sembawang Shopping Centre, the Sembawang district is third cheapest option on the list. It's a residential town in Singapore's Northern region, bordering with Yishun and other areas. As some may know, the area was named after the Sembawang tree, and is a pleasant area overall. The average pricing here, you'll find, tends to hover at around 340,000 Singapore Dollars (£186,398) per property. Not the cheapest option, but known to be an overall pleasant area!
Chao Chu Kang
Often abbreviated to the easier-to-say CCK, Chau Chu Kang is both a residential and planning area found in Singapore's Western region. Between the late 18th to early 19th centuries, this large area was nothing more than a humble kampong (village) and remains a rather well-respected neighbourhood to this day. Back then, it had been a settlement for Chinese immigrants, but hosts a larger variety of people now. The average pricing here is around 338,000 Singapore Dollars (£185,301) per property.
Woodlands
Rated the cheapest on this list for the most affordable places in Singapore in which to purchase property is the Woodlands district. A planning and residential area, with a population of around 252,530 people. Due to the presence of a Singapore-American school in the area, you'll find that much of the population is Western, too. The average price for property here is 330,000 Singapore Dollars (£180,915) per property. This, along all the other areas, puts it under the national average and is also amongst the best places for Westerners to live in all of Singapore.